Gleason's New Standard Map of the World 1892 on the projection of the Modern College. Deemed scientifically and practically correct.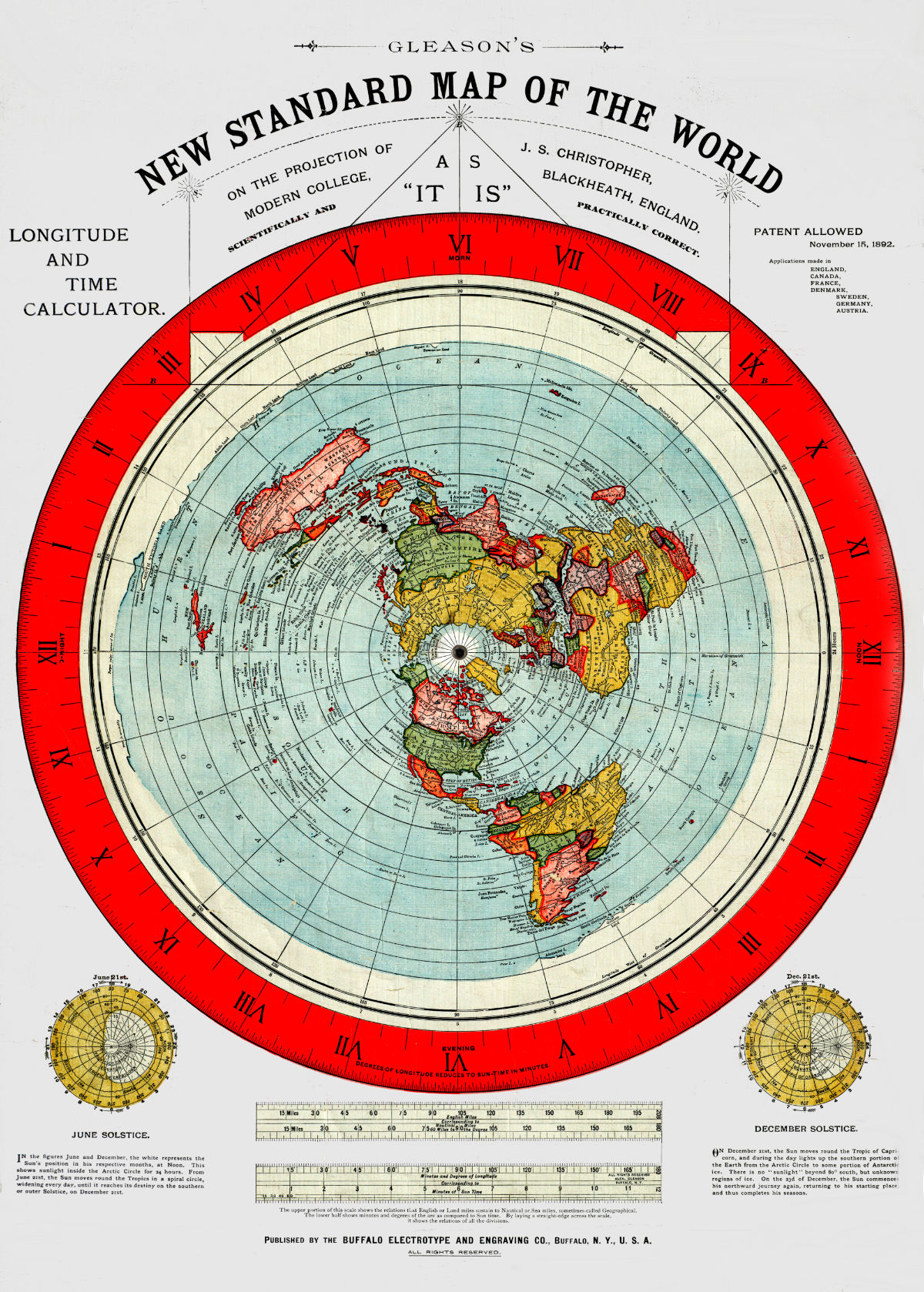 The map representation includes longitude and time calculations and the summer and winter solstices of June and December.
This is not a map of the "globe" stretched out and flattened into a circular plane, as claimed by some sources. It's a map of disc-shaped earth with Antarctica as an outer rim.